Discerners
It begins with leadership discerning the possibility of stepping into leadership training to discover the next steps toward individual and collective faithful innovation.
STARTERS
The second stage of our threefold cycle of leadership development includes the starters, those who are putting creative theological ideas into practice.
Communities
Discerners become starters and starters create new expressions of faithful communities. Out of these communities emerge new discerners considering theological innovation.
Our Commitment
Cyclical Europe provides personal and professional leadership opportunities to each person in each part of the cycle. Whether it is training, coaching, counseling, or other development opportunities, Cyclical Europe exists to support innovative Christian leadership work in Europe. Learn more about our gatherings.
"Cyclical has provided a safe and nurturing environment with lots of resources of knowledge and strategies for people like me."
— Elizabeth Chu, Discerner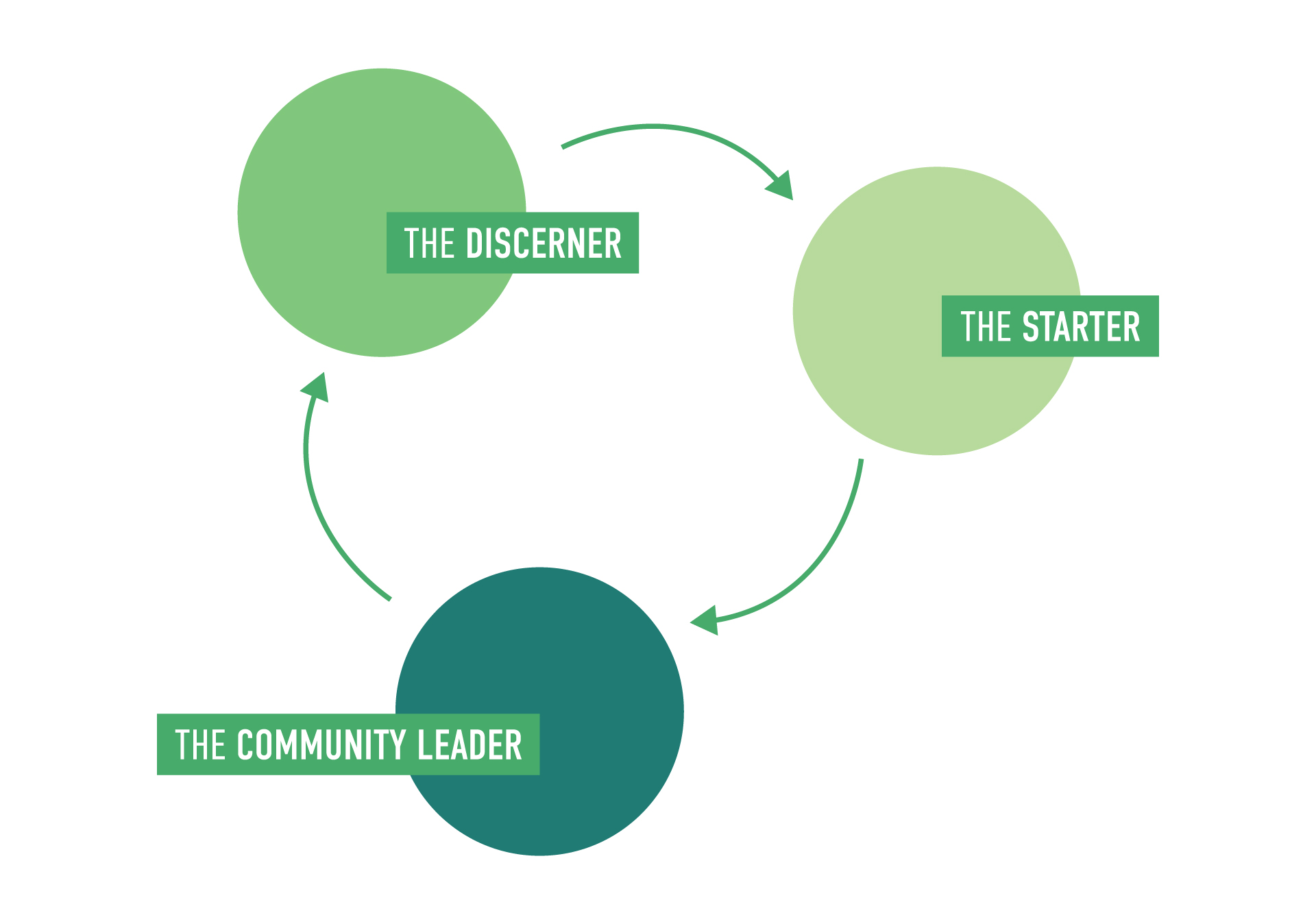 "Cyclical Europe exists to support innovative and theological work in Europe."
Cyclical Europe is both a "Community of Christian Faith" and a "Leadership Development Network." Cyclical Europe is for Christian leaders, for people who want to explore faith in welcoming spaces, and for Christians connecting with other Christians in creative ways across Europe.
If you are interested in joining one of our meetings (worship service or leadership training), or if you are interested in individual counseling or coaching, email us or send a WhatsApp message. We'd be happy to connect you with our growing network of innovative leaders across Europe. Click here to read our flyer.